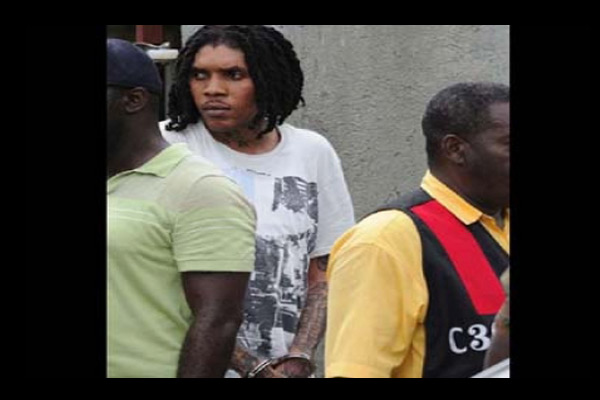 Vybz Kartel, also known as Adidja Palmer, was arrested, taken into the police station for questioning, and charged with posession of marijuana. However, it seems like the marijuana charges were the least of Kartel's worries since authorities stated that Kartel was a 'person of interest' in the murder investigation of local promoter, Barrington 'Bossie' Burton.
It is possible that authorities charged Kartel with marijuana possesion in order to hold him until they were able to officially charge him with Burton's murder.
After Kartel's arrest, the head of the Criminal Investigation Branch, Assistant Commissioner Ealan Powell, disclosed that 10 other members of the entertainment industry, have also become person's of interest. Some of them have been implicated in a number of other murders and shootings.
Kartel was then later officially charged with the Murder of Barrington Burton with an additional charge of illegally possessing of a firearm.